Alphavest's 2023 Liberated Investor Giveback
We are offering $20/month flat-fee pricing in 2023 for the following investors;
First Responders & Healthcare workers
Food & Beverage/Hospitality employees and owners
and Educators.

Thank you for your service and for this opportunity to serve YOU in this unique and unprecedented time in our world.
Annually, we offer the same preferential pricing to Cancer Survivors/Warriors.
As you onboard with Alphavest, please make sure we have added you as a member of our Giveback Community and applied this preferential flat-fee pricing to your account.
The NEW Liberated Investor eBook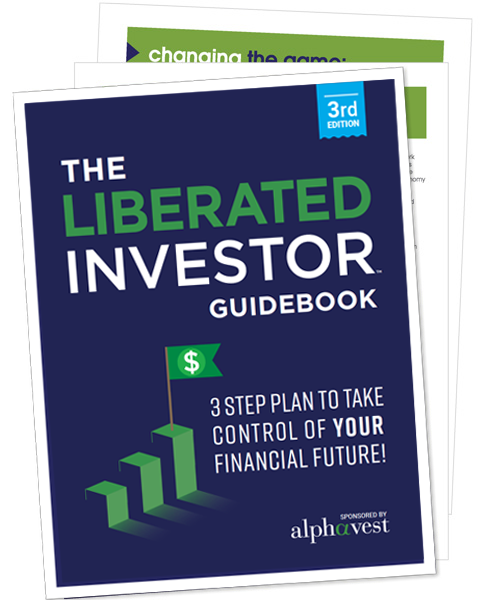 Whether you choose Alphavest or not—Our founder and author of The Liberated Investor eBook feels that you should have the right to know.
The new 2021 Liberated Investor 3rd Edition eBook will provide you with practical advice and recommendations to help you understand the game and play it better.
In this guide, you'll learn how to:
Lower the fees you're paying
Be active and responsive with your investing instead of passive or reactionary
Respond to the market instead of sitting on the sidelines
Reduce the conflicts of interest between you and your broker
Make sure your advisor has your best interests at heart
Estimated reading time: 20 minutes