Liberated Investor Model
The next generation of investment management is here: Low Cost, Fiduciary, Equal Love, Fee-Only, Active and Proven.
Liberated Investor Model
Low Cost
Excessive fees are crippling investors. We're putting a stop to it. For most investors, the fees they are paying over 25-30 years will eat into 21% of their nest egg. 21%! At Alphavest, our fees are some of the lowest in the nation. And we'll prove it. We'll be happy to show you our fees and allow you to compare.
Methodology
There is a way to do this right. And we have it. "Buy and Hold?" "Market Timing?" Guess what? Both are wrong. The model for today is fee-only, active management with a focus on asset classes and disciplined market moves that work.
The Liberated Investor Guidebook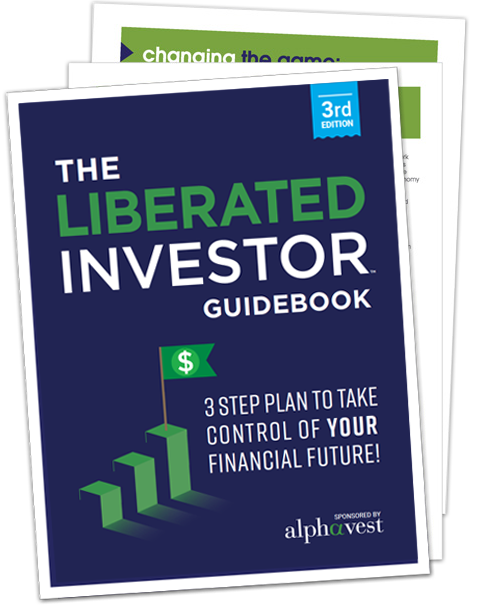 Whether you choose Alphavest or not—Our founder and author of The Liberated Investor Guidebook feels that you should have the right to know.
The Liberated Investor Guidebook will provide you with practical advice and recommendations to help you understand the game and play it better.
In this guide, you'll learn how to:
Lower the fees you're paying
Be active and responsive with your investing instead of passive or reactionary
Respond to the market instead of sitting on the sidelines
Reduce the conflicts of interest between you and your broker
Make sure your advisor has your best interests at heart
Estimated reading time: 20 minutes