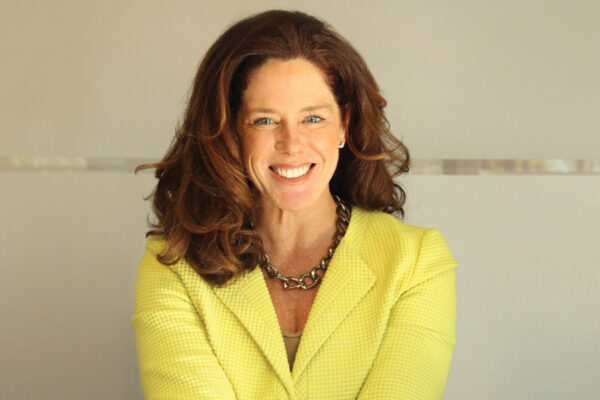 THIS WEEK IN REVIEW
Birthdays, 4th inning comebacks and big dose of love surrounding the Hamas crisis. You'll want to watch the video….What's In your 10 Year Bucket? Check out this week's 3 For 3 Video:
This week we saw markets off 2%+ across the board, as the 10 Year T-Bond touched 5%, the first time since 2007. If that date stands out in your mind as the precursor to 2008–you'll want to know what's in your 10 Year Bucket. Got CASH? Grab a 3 6 10 Allocation update FREE and Educate and Empower yourself through these hard and moving times to, yes, more Perfect Days.
By way of follow up and also Week In Review, something needs to be said; last week's show of my love of literary assimilation; "From Hamas to Higher for Longer" left me satisfied last week, this week, it does not.
It was a quip, my apologies, and deserves to be expounded upon, whether investment related–fitting for 3 For 3, or not. Of the atrocities taking place at the hands of Hamas, its been made clear by many close to me and the situation, that we actually know very little—the carnage and devastation are far greater than we have seen reported or can imagine. The Team here at Alphavest is sending as much peace, safety and love as we can possibly muster to whomever–anyone and everyone, that needs it–no matter where you stand on this issue. I commit to educating myself more on this 2000+ year conflict in an effort to seek to understand. For those on the ground and those travelling to Israel to defend; I see Perfect Days in abundance for you and your families–as hard as that is for me to write, much less, to imagine.
Be Empowered-Turn bad into good.
Crises and heart-string moments, can serve to empower you to see that your portfolios are working as hard for you as you have for them. Making sure fees are in line, and allocations as they should be, without undue risk at inappropriate times given the current landscape of your investment cycle. In times when you feel moved to act, speak and support or give with conviction, just know that more Perfect Days exist when one has excess or discretionary funds to support time and money to worthwhile missions.
Very much a "Perfect Day" message versus a Powell-esque interest rate/stock market update—yet, perfect days, whether sound byte worthy or not, are mostly fueled by expendable—excessive income or earnings. Rich, poor, young, old, our greatest gift-skill is that of our ability to—our appetite to— GIVE BACK.
A smile, a check, a new hire, or flying to Israel to fight. See that your portfolios are in the right place so that your long-term performance enables you to see less about your "number needed at retirement" and perhaps more about the freedom and flexibility those dollars add to your spirit of giving back.
Now, more than ever, I'll be reassessing Democracy Investment's ETF, DMCY as more clients inquire about investing with values. Here's more on that fund. Submit your interest, TODAY.
That said, back to business and markets—yes, this week was more about interest rates hitting highest rates since 2007 of over 5% on the 10 year Treasury bond—and guess, what? Yes, We're still seeing a YELLOW light. Note: 2007. Remember 2007? Yes, the year before–leading up to, 2008. Enough said.
Grab last week's video for my red, yellow, green analogy and if nearing a withdrawal season with your portfolio, grab a 15-minute time slot with me to discuss the advantages of having a 3 6 10 Allocation Plan in place. Thank you for allowing me the time and space in your lives and inboxes to speak on matters of heart and head/finance. It doesn't happen often, but I felt moved to add to last week's message in this manner. THANK YOU.
WINNERS
Oil-2 weeks running, with WTI Crude +
New Equity Income Model holding, Chubb Ltd./CB was up 2.37% versus the S&P 500 off -1.43% for the week. Recalling we sold Dover/DOV and Waste Management/WM last week, down -4.57% and +1.51% for the week.

LOSERS
Stable, secure high dividend paying blue chips. SIT TIGHT. Also two weeks running!

While the Alphavest Aristocrats Model continues to have holdings 2 weeks in a row topping the losers list, the Model is far outperforming both the S&P 500 and its benchmark index, the Dow Jones Industrials average, up +17.18% versus +12.49% and +1.60%, respectively. So, for now, we're sitting tight with the quality dividend payors that continue to deliver increasing dividends and QUALITY to the Model.

Subscribe to this weekly update. AND–thanks for your comments and feedback on what you'd like to hear about NEXT WEEK. In the meanwhile, love your neighbors and empower yourself for more Perfect Days. Educate, and empower yourself for MORE.
As always, sending you all . . . a Perfect Day,
PS: Happy Birthday, Momma! A birthday is a PERFECT time to seek clarity, purpose and conviction given the gift of the opportunity of another year. 100OFF today at Perfect Day Connect.

Advisory Services offered through
Red Triangle, LLC DBA Alphavest.