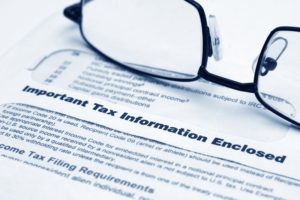 For taxpayers who received an extension to file 2016 taxes, the deadline is fast approaching. To help prep, here are some tax details to know:
1. Deadline: Taxpayers with an extension must file their 2016 taxes by Monday, October 16.
2. Military Extension: Those that are in the military and work in combat zones have more time to file. Generally, they have up to 180 days to file and pay their taxes after leaving the combat zone.
3. Disaster-Areas Extension: Taxpayers either living or working in disaster areas can often take more time to file. You can find additional info on the IRS disaster relief page.
4. Free File: The IRS provides taxpayers with the option to file and pay their tax returns online. You can do so for free, and the filing capabilities differ depending on your income.
Other details may apply, and you can find more information on the IRS website.
* This information is not intended to be a substitute for specific individualized tax advice. We suggest you discuss your specific tax issues with a qualified tax advisor.