You check your baby sitter's background, right?  What about employees you may have hired over the years?  Maybe a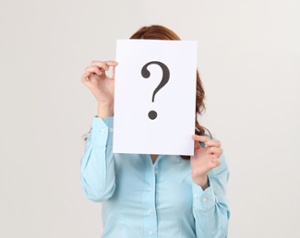 potential suitor?
This is the information age, after all.  Information is a plethora, and often it's FREE.
So, if the information's there and it's free, why haven't you checked your financial advisor's background?
Thanks to FINRA, the information is free, easy and yours for the taking.  It's unbelievable to me how FEW investors check their advisor's record – simply because their neighbor or brother referred the advisor to them.
Would you invest your hard-earned money with an advisor who has a criminal record? Or worse – past occurrences of being sued for improper investment management?
We certainly hope not.
Go beyond references, and check your advisor's record with the FINRA broker check tool. You owe it to yourself, your family and your future to know the truth about your advisor's record.
You should "test drive" the FINRA Broker Check tool by taking a peek at my U4.
While the Broker Check tool is relatively easy to use, it can get tricky when you're dealing with an Independent Advisor (like me) versus one employed at "Big Brokerage" (like Merrill Lynch or Wells Fargo).
You see, when an advisor leaves the brokerage world for independence, they're no longer required keep their securities licenses, such as a Series 7 or Series 65.  After all, the Broker Check tool has the title of "Broker" in the title – and Brokers are going the way of the dinosaur.
Brokers, by definition, "…bring sellers and buyers together and thus a broker is the third-person facilitator between a buyer and a seller…Brokers may represent either the seller (90% of the time) or the buyer (10%) but not both at the same time. An example would be a stockbroker, who makes the sale or purchase of securities on behalf of his client. Brokers play a huge role in the sale of stocks, bonds, and other financial services."
Wake up and smell the "I don't want to be sold anything" coffee! 
Hiring an independent advisor far exceeds a choice of hiring that of a broker at a Wall Street firm that's being told by their manager to sell their client's X, Y or Z products.  Go Independent!  The number of brokers who will have gone independent since 2008, by the end of 2014, is expected hit 25%.
Now that's a movement to consider.
So, for the 25% of the industry who have gone Independent (according to FINRA regulations), their Federal licenses will expire after an (Big Brokerage) employment lapse of two years. In addition, state law may require employment with another registered firm as a condition of license renewal.
California, for example, requires all Series 7 licensees to submit an annual Form U-4 giving information on employment status, civil judgments, change in your marital status, customer complaints, disciplinary actions, and makes this information public through the BrokerCheck system.  This is important to know when using the Broker Check tool because often you will find that the advisor you're researching may have a report that discloses that "This broker is not currently registered with any securities firm".
All is not as it seems (seems, bad, right?).
So, when you're reviewing an advisors U4 using the Broker Check tool and you find:
This broker is not currently registered with any securities firm, or
This broker is not currently registered.
These are actually GOOD findings!
Odd, right?  What's so good about an advisor not being currently registered?
While I'm clearly biased, as a former Big Brokerage licensed advisor who has defected to the sunny side – this, in general, ultimately means that these advisors are independent advisors that are not held to a typical standard of inherent conflicts of interest prevalent within the Big Brokerage world.
I uphold that you're better off hiring an advisor that has a previous history of Series 7, Series 65 and having worked with Big Brokerage and has now gone the way of the Liberated Advisor™ and is now an Independent advisor.
Why?
This typically means that they've made a choice to abstain from the plethora of conflicts of interest they formerly dealt with when employed by a brokerage firm.
But beware!  NOT ALL Independent Advisors abstain from conflicts of interest – so do your homework and make sure the advisor is Fee-Only and acting as a fiduciary, on your behalf.
Red Flags
There are two very important parts you should review on the Broker Check report:
1. Evidence of "Investment Advisor Rep" and/or "Series 65"
This ensures you have a FIDUCIARY working for you.  See my U4 below:

The first page of the Broker Check tool will show you right away (see arrow) if you're working with a licensed Investment Advisor.
There's one more step. Even though the advisor is a licensed Investment Advisor, that doesn't mean that you've engaged with them as such.  If they're acting as a fiduciary, with you as a client, you must have a signed contract with them. Ask for a copy of your contract, and take the opportunity to review your fees (disclosed in the contract).
2. Make sure the FINRA Broker Check Tool question regarding DISCLOSURE EVENTS is answered with a "NO." 
Otherwise, it means the advisor's past has been compromised by potentially unsavory behavior. A "NO" Disclosure will look like this on the Broker Check tool:
In summary, Be sure to "test drive" the FINRA Broker Check tool by taking a peek at my U4 (Broker Check report).  Then, make sure you check it it for your current or prospective advisor.  And if you have trouble with the tool, you can call the BrokerCheck toll-free Hotline at (800) 289-9999.
And remember, you can always ask your advisor for a copy of their U4.  They'll think you're super savvy that you asked.