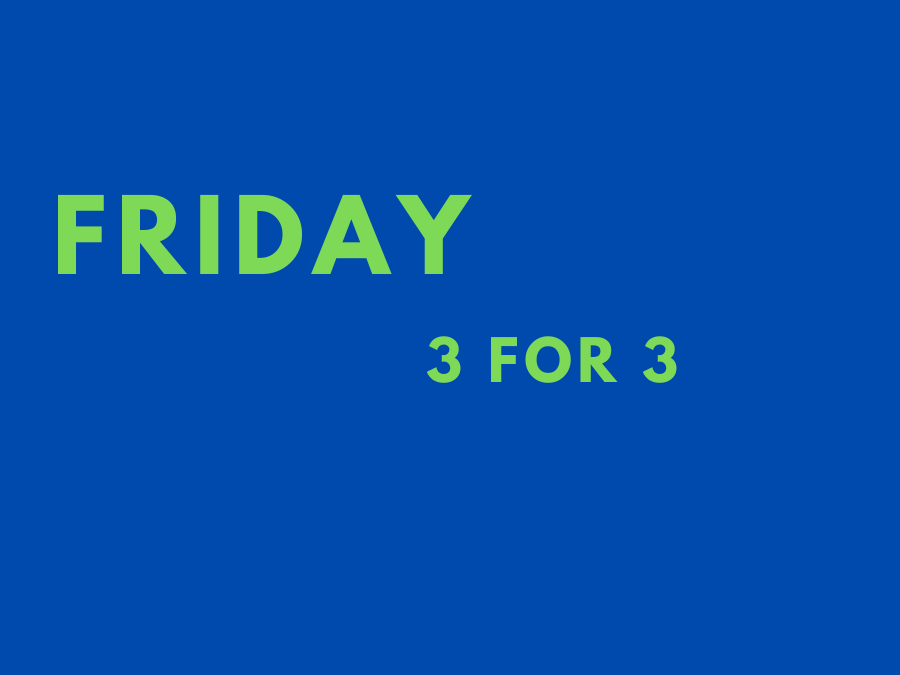 PRESS PLAY to listen to my audio weekly update below:
Chocolate, Lowe's, and McCarthy get ousted, as does the equity portion of our Switching Bucket within our 3 6 10 Allocation Plan(TM). We touched on holding steady last week until we had confirmation of a sell signal, and while it's like egg on the face of the tactical manager to have held in the month of September, yet discipline always wins—alas, 50% of the Switching, or 6-Year bucket is OUT of equities and on the sidelines–in either cash earning 5%+ or in guaranteed notes, as many clients are familiar.
Sadly, I feel we may be in this holding period for a while given interest rates hitting rates we've not seen since pre-2008 recession. Below, the year in review with the correlation of stocks and interest rates; treasury yields above 4.7% is not what equity investors want: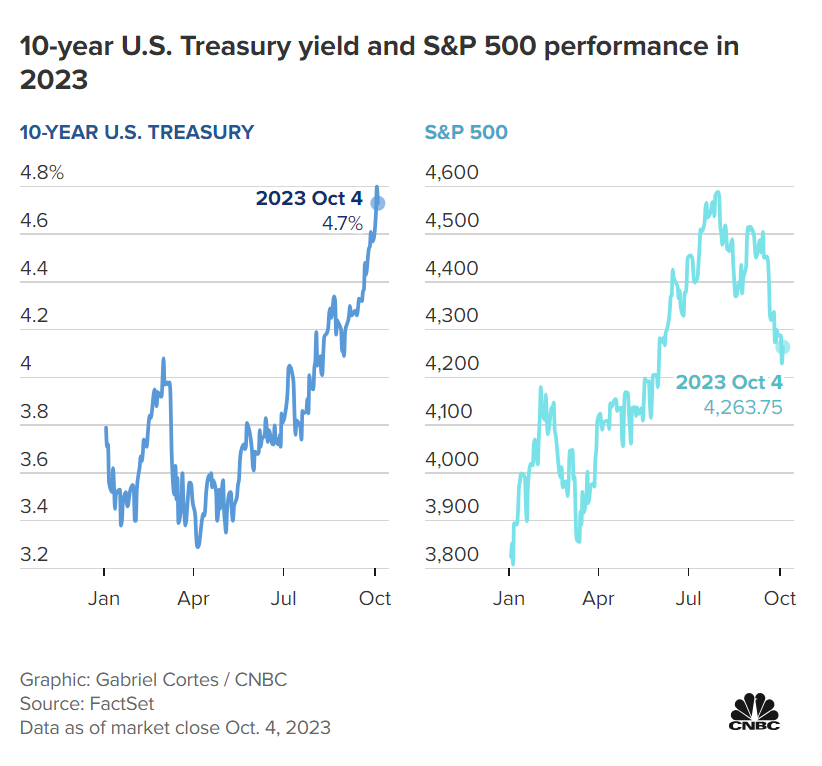 It's the first week of the Q42023—let's touch on winners and losers in reverse this week, starting with the losers for Q3.
QTD Losers
For the love of CHOCOLATE. Yet, loyal to Hershey's no more. I'm a Lindt gal anyway. Dark Chocolate with a touch of sea salt, pretty, please. Hershey's will be removed from the Alphavest Equity Income portfolio despite a positive analyst report this week relative to earnings and revenue.


It takes more than analysts' sweet sentiments to offset key attributes such as the stock falling into a negative trend on 10/2. We also said no-go to Lowe's this week, from the Alphavest Aristocrats portfolio as it also violated its positive trend line, yet we still hold Home Depot.

QTD Winners
On the winning side of the field, Eli Lilly, our oil holdings, CAT, and ADP were the top Q3 performers, despite oil's sharp selloff this week.

What positive can you take from this decline at year-end; be proactive–know where you're invested. If you don't know the appropriate amount to be allocated in stocks, bonds or cash, GRAB A 3 6 10 FREE Consult. If not for long-term performance, then for short-term mental sanity with volatile markets–an allocation check in for all investors may be prudent at this time. I've opened time on my calendar in the coming weeks to help you do just that–for those that KNOW your 10 year "number,' sit tight. Re-balance to quality and know that 2-9 years from now, you'll be glad you stayed invested.
For retirees in withdrawal stage of their investment cycle, safeguard your lifestyle needs in a proactive way—3-6-10 is rather complex in its construction and foundation, yet quite simple to understand. The peace of mind is free and is better than chocolate.
Get your Alphavest customized 3-6-10 Allocation Plan™ – Cokie Cox
The "Planning and Progress 2023" study is OUT: Investors who work with an Advisor feel better about their money, relationships, mental health and more. More, they are 31% more prepared for unplanned expenses (ahem, 3 Year bucket holler!), 29% more able to retire when they plan to, and 28% are achieving long-term financial security.
Now that's sweeter than chocolate. Pass the wine!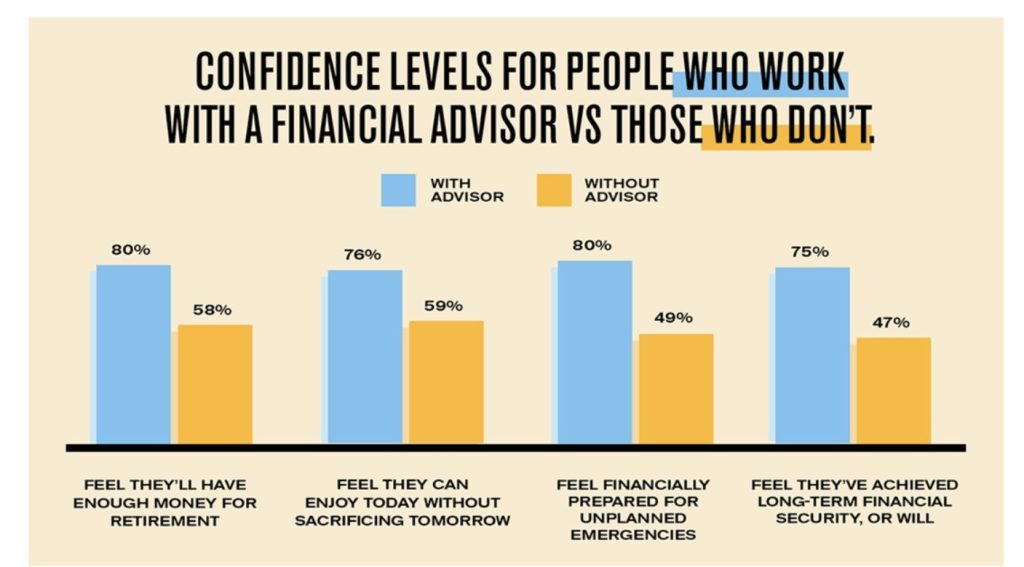 Subscribe to this weekly update. AND–thanks for your comments and feedback on what you'd like to hear about NEXT WEEK.