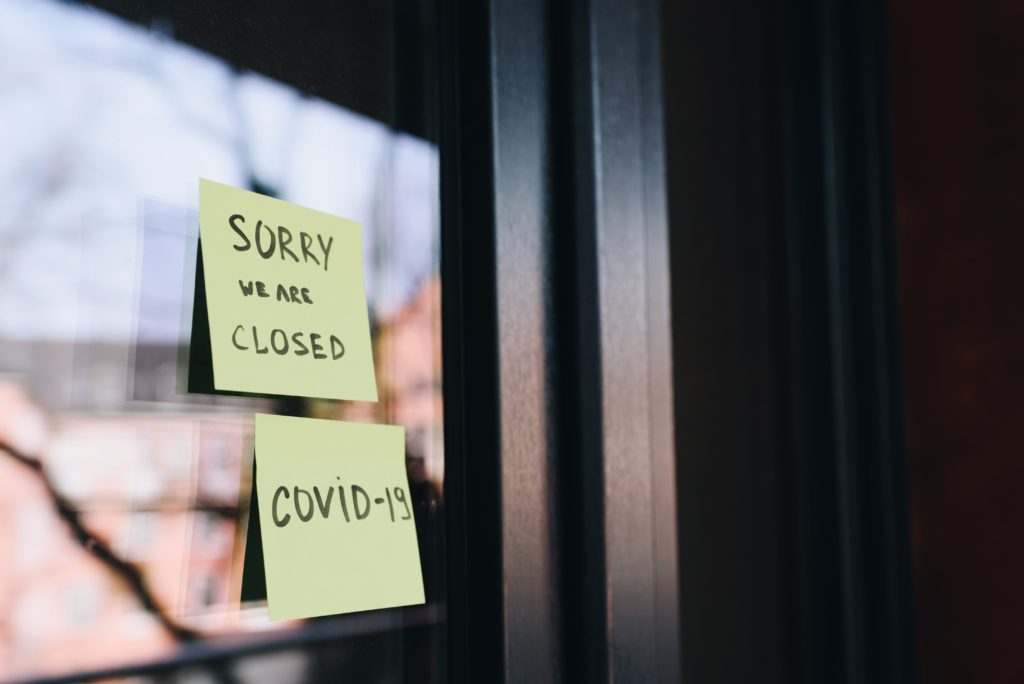 Are the ups and downs of the market frustrating you? The country is not in a post Covid-19 environment, but we will be at some point in the future—just not now. Thus, the reason the stock market continues to gain and fall.
All of these shifts are the result of what is going on in our global society. And some of what is going on in the stock market is the result of news media reports. So, my advice is this: catch up on the news but don't get caught up in the hype.
Stay the course of the plan that you have in place. If you don't have a plan, give me 15-minutes and we'll begin the process for you.
I will say that I believe the stock market recovery will be "as swift as possible" for this given environment. What does this mean?
It means that there are many tensions in the world today that affect the economic outlook. The one that is the most glaring is the tension of the world's two largest economies—the U.S. and China. And it's likely you will continue to see dramatic shifts in the market as these two super powers battle it out on the world's economic stage. So, hang on!
Do you own stocks? It is a time to be careful. The same is true when it comes to bonds.
My point is that any movement up "the hill" or "down the hill" with markets and earnings clearly means that it's time for you to have a trusted adviser.
I often use the analogy of what I learned from snow skiing. For years, I have skied in the Silverton Mountains in Colorado. The terrain there is very tricky at best—whether there are good skiing conditions or bad.
Either way, you do not want to ski without a guide—a trusted source that knows where to ski for fun and what areas to avoid. This principle is the same for your investments. You want a trusted resource to navigate you through this time and to make sure your hard-earned dollars are in the right place.
Here are some important tips to consider as you plan:
Always Begin with the End in Mind — Envision the Lifestyle You Want When You Retire. Continue to work as long as you want and as long as you are able. My advice to you is the same that I use for my clients—continue on even after you hit the age where you can retire. Travel, enjoy the fruits of your labors, and stay actively involved in your community! This keeps you mentally alert and physically involved. So, stay active!
Saving for Retirement — When is it the best time to plant a tree? The answer is 20 years ago. The next best time is today! Start saving for what you will need in the future now. Don't have a plan, schedule a free 15-minute consult and let's begin the process.
Be Honest and Open about Your Present Financial Situation — Organize your expenses, understand your net worth, and review your retirement goals, and be honest with where you are today and where you want to be in 10, 20, and even 50 years.
Determine Your Retirement Needs — Ask yourself, "Do I have enough to accomplish my goals for the future?" Think through what you and your adviser believe life will look like in the future given the rate of inflation, taxes, and maintenance on your property and assets.
Plan for Unanticipated Expenses — Often clients come to me expressing how they "wish" they had planned for the unexpected. Many times, this is impossible but often it's not. You can financially plan should a crisis take place. Cancer, heart attacks, and other life-changing events happen suddenly and many times, without warning. So, if possible, plan ahead.
Review Your Plan — Periodically, go over your plan with your adviser. Keep tabs on what your investment strategy is and how this could change in the future.  Even without a health crisis, life can change quickly, and you want to be prepared for the good things that will come your way but also for the trap doors that could open beneath you.
The Liberated Investor Guide can provide the framework you need to make right decisions for the future and also to show you how to check all the right boxes when hiring a guide and financial adviser for your portfolio.